Dog Life Vests: Our Top 5 Picks
Source: www.k9ofmine.com/best-dog-life-vests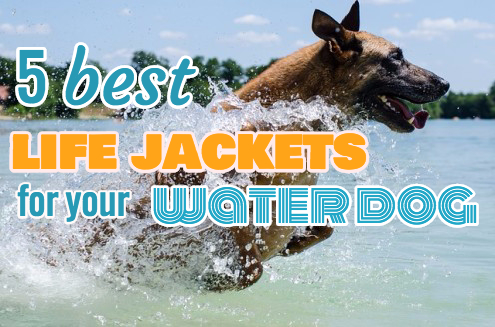 Does your canine have a taste for the high seas? Some dogs love to go on boating adventures with their owners, and who can blame them?
While nautical dogs make great skippers, they need to be outfitted with the proper gear to keep them safe. Just as adults and children need life vests, so do dogs.
Why Do Dogs Need Life Vests? Can't They Swim?
Dogs are great swimmer, but even the best paddlers can't swim for long, and should an unfortunate disaster occur while out at sea, your dog would have no better chance of swimming to safety than you would.
While even water-loving dogs should be equipped with dog life jackets, they are even more important for dogs with low body fat like Greyhounds, senior dogs, and dogs with health or mobility issues.
Are Dog Life Vests Just for Boat Trips?
Not necessarily. Dogs can get tired and drown just like people do. In fact, there are thousands of dog deaths each year from dogs falling into swimming pools.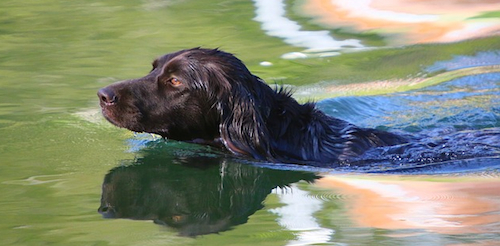 Dog life vests are also a great idea for water activities around lakes. Your dog wants to be by your side at all times, to the point where they may put themselves in harm's way to be near you. If you're water skiing, kayaking, windsurfing, or participating in any other kind of water activity where you will be visible to your pet, it's best to put them in a life vest to prevent exhaustion.
What To Look For In a Dog Life Vest
Buoyancy.

Naturally you'll want a dog life jacket with the proper amount of buoyancy to keep your pet afloat in the water. Some dog life vests have flotation under the belly, as well as the surrounding back and sides. Some vests also have flotation in the neck area to help keep your dog's head above water.

Bright Color.

Brightly colored vests help your dog stay visible in the water and protect against boaters or jet skiers. Many vests also feature reflective material for even more visibility.

Handles.

If you'll be needing to pull your dog out of the water, you'll want strong handles on the dog life jacket.

Size and Fit.

Make sure you're purchasing a dog life vest that is the proper size for your dog. Make sure dog is comfortable, can sit and lie down comfortably, and can relieve himself. For the best fit, make sure to measure your dog's girth and torso and choose a matching size.
5 Best Dog Life Vests: Reviews and Ratings
These life jackets for dogs have received favorable reviews and are trusted vendors, setting you up with the best gear to keep your dog safe at sea. We'll help you choose the very best dog life vest for your canine!
| | | |
| --- | --- | --- |
| Life Jacket | Rating | Price |
| Ruffwear K9 Float Coat | | $$$ |
| Kyjen Outward Hound | | $ |
| Paws Aboard Doggie Life Jacket | | $ |
| Kurgo Surf n Turf Dog Life Vest | | $$ |
| EzyDog Doggy Flotation Device | | $$ |
NOTE: In this review, $0-$25 ($), $25-$55 ($$), $55-$75 ($$$). Prices based off of medium sized jackets. Visit https://www.k9ofmine.com/best-dog-life-vests for information about each vest.
1. Ruffwear K9 Float Coat Dog Life Jacket
Rating:
Price: $$$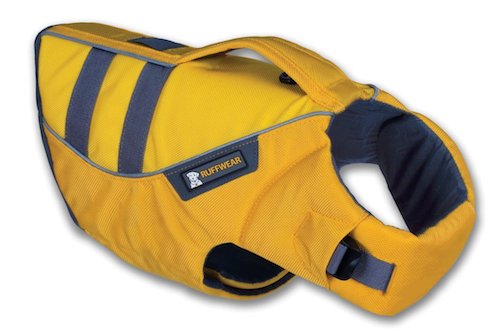 The Ruffwear K9 Float Coat is the highest rated dog life jacket on Amazon, earning a straight 5 star rating and stellar reviews. While it comes at a higher price point, it's definitely well merited, as this canine life vest is top-notch quality.
Colors

available in red or yellow

Sizes range

from XX-Small to X-Large

Strategically-placed closed cell foam panels

allow for natural dog swimming position

Extremely durable

, abriasion-resitant material

Hefty handle

positioned to easily lift dog out of water

Reflective trim

for optimal visibility

Extra flotation

beneath dog's belly

No exposed straps or buckles

, preventing potential for snags

Telescoping neck

closure adjusts and fits to your dog's movement
PROS: Owners adore this life vest for a number of reasons, with many reviewers impressed with the quality of the material and the extra flotation underneath the dog's belly to keep the dog afloat (a feature that isn't always present in other dog life jackets).
Many buyers were also very pleased that this vest is designed to have no exposed straps or buckles. Everything can be tucked away, with owners feeling confident that their dog would not get snagged on any foreign objects. Kayakers noted that this feature was especially helpful when lifting their pet into a kayak.
CONS: At $60-$70, this dog life vest is at a higher price point than most others. Still, with close to no 1, 2, or 3 star reviews, it's clear that this jacket earns its price.
Best For: Kayakers and Active Water Dogs

Interested? Grab the Ruffwear K9 Float Coat on Amazon
2. Kyjen Outward Hound Life Jacket
Rating:
Price: $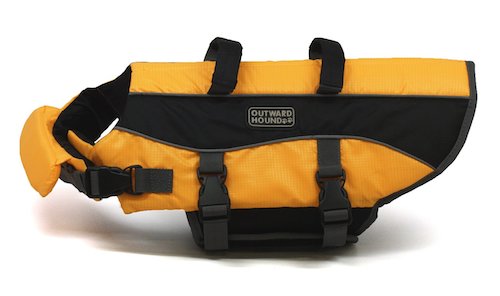 The Kyjen Outward Hound Life Jacket is the most popular dog life vest on Amazon, with an impressive 4.5 star rating and over 1,400 reviews. The dog life jacket comes in several sizes, ranging from XX-Small to X-Large, so there's something for every dog!
Bright yellow color

to stand out against the waves
Top-notch flotation

Comfortable and durable

neoprene belly band

Top handles

that can be used to pull dog into boat

Fully adjustable

chest and neck flaps
Quick release buckles

Front float feature

designed to keep dog's head above the water
PROS: Considering the huge number of satisfied customers and extremely affordable price, we can definitely recommend the Outward Hound dog life vest as a smart pick.
CONS: Some buyers have found the fitting sizes to be inaccurate, requiring the return and re-purchase of different sizes.
It's also worth noting that the model featured here is a newer model with improved quality, so some older reviews you find of the Outward Hound life jacket won't be accurate.
Best For: Affordable With Quality
Kygen Outward Hound Sizing Guide

Like what you see? The Kygen Outward Hound Life Jacket can be found on Amazon.
3. Paws Aboard Doggy Life Jacket
Rating:
Price: $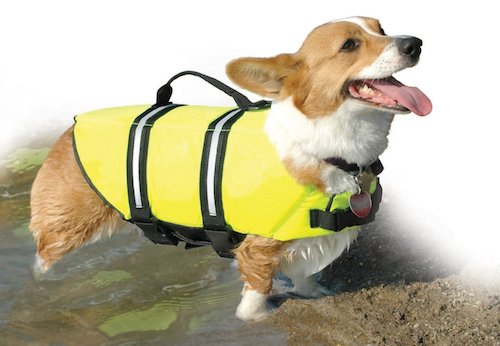 The Paws Aboard dog life jacket comes in several different sizes depending on your dog. With a 4.5 star rating from over 200 Amazon reviewers, it's solid option at a low price point.
Bright yellow color

(although some have reported more of a bright green shade) and reflective strips for visibility

Top handle

for pulling dog out of water
Adjustable straps

Heavy duty velcro fastening system

for dog's belly and neck

Easy and smooth product exchange

process (in case you order incorrect size)
PROS: Customers like that this vest is lightweight, easy to get on and off, and a breeze to clean. It's solid quality at a reasonable price.
CONS: While many customers feel very satisfied with the product, a few have mentioned the straps tearing with larger, heavier dogs. The velcro belly straps may also not be ideal for breeds with lots of fur, as fur can get caught in the velcro.
The Paws Aboard Life Jacket is available from petmountain.com.
| | | | | |
| --- | --- | --- | --- | --- |
| Paws Aboard Sizing Chart | | | | |
| SIZE | WEIGHT | LENGTH | NECK GIRTH | BODY GIRTH |
| XX-Small | 0-6 lbs | 6.5 in | 7-9 in | 11-16 in |
| X-Small | 7-15 lbs | 8.5 | 8-12 in | 15-19 |
| Small | 15-20 lbs | 11 in | 12-20 in | 17-22 in |
| Medium | 20-50 lbs | 14 in | 20-25 in | 21-31 in |
| Large | 50-90 lbs | 16 in | 24-30 in | 30-37 in |
4. Kurgo Surf n Turf Dog Life Vest

Rating:
Price: $$$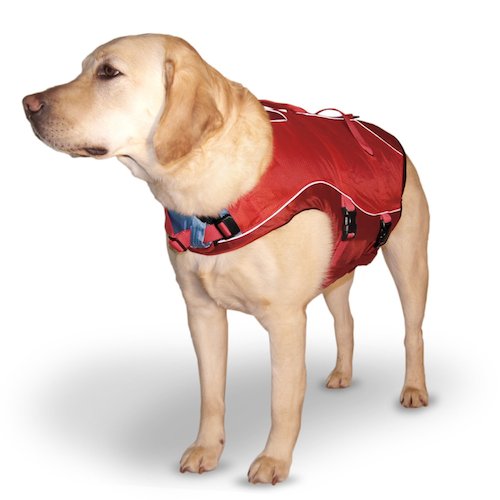 The Kurgo Surf n Turf coat is an all-in-one jacket, serving as a life vest as well as a 3 season shell jacket. The flotation layer can be removed to double as a waterproof jacket for your canine.
The Kurgo Surf n Turf jacket receives favorable reviews on Amazon and PetSmart (although not nearly as many reviews as other dog life jackets).
Pros: Very versatile, with the ability to serve as a water vest, rain jacket, or light coat. Is stylish and slim fitting compared to other life jackets for dogs.
Cons: Reviewers note that this dog life preserver does not provide as much support and flotation as other offerings, as only nylon straps (with no flotation) support the dog's underside.
While this dog PFD may be appropriate for shallow waters, I'd suggest other life vests for heavier seas.
Best For: All-In-One Jacket for Shallow Waters
| | | |
| --- | --- | --- |
| Kurgo Sizing Guide | | |
| SIZE | NECK GIRTH | BODY GIRTH |
| X-Small | 8-13 in | 14-20 in |
| Small | 12-23 in | 18-25 in |
| Medium | 18-27 in | 24-32 in |
| Large | 28-36 in | 35-45 in |
5. EzyDog Doggy Flotation Device (DFD)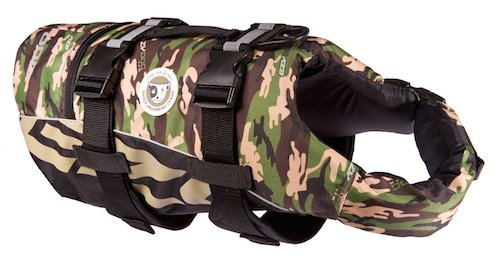 The EzyDog DFD comes highly rated on Amazon, with a perfect 5 star rating and over 100 reviews! The most fun about this doggie life jacket? It comes in 4 different fun colors!
Available in 4 colors:

green camo, pink camo, yellow, and red.

An added amount of ultra-buoyant material

, designed to keep your dog in a natural swimming position

Nylon D-rings

for attaching a leash

Adjustable neoprene belly straps

for an ergonomic, secure fit

Reflective detailing

for improved visibility

Easy-to-grab handles

for lifting your dog
PROS: This highly rated dog flotation device provides quality and comfort for water activity.
CONS: Some reviewers wish the design was tapered in the back, rather than square-shaped, since this shape tends to lift dog's rear horizontally to the head (whereas other designs purposely allow the dog's bottom to drop, so their head can more easily remain above water). Also, does not have XXS size.
EzyDog Sizing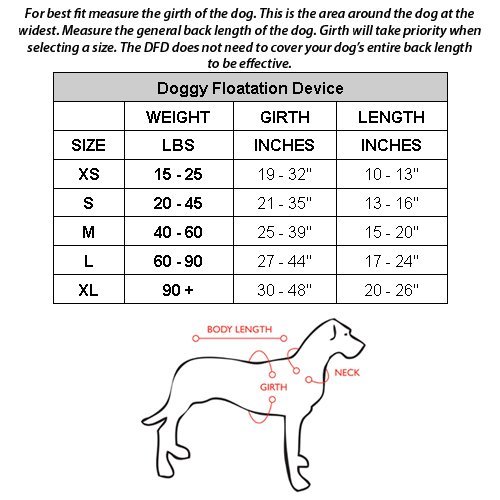 Like the look of the EzyDog DFD? Check out it on Amazon!
Having trouble deciding? We can't blame you – all these life vests for dogs received great reviews. However, based on research across all websites, we feel we can most confidently recommend the Kyjen Outward Hound and Ruffwear K9 Float Coat. Both these dog life jackets received a very large number of reviews and performed repeatedly well in outside tests, making us more confident in evaluation.
Enjoy the open seas with your dog and their new life vest!